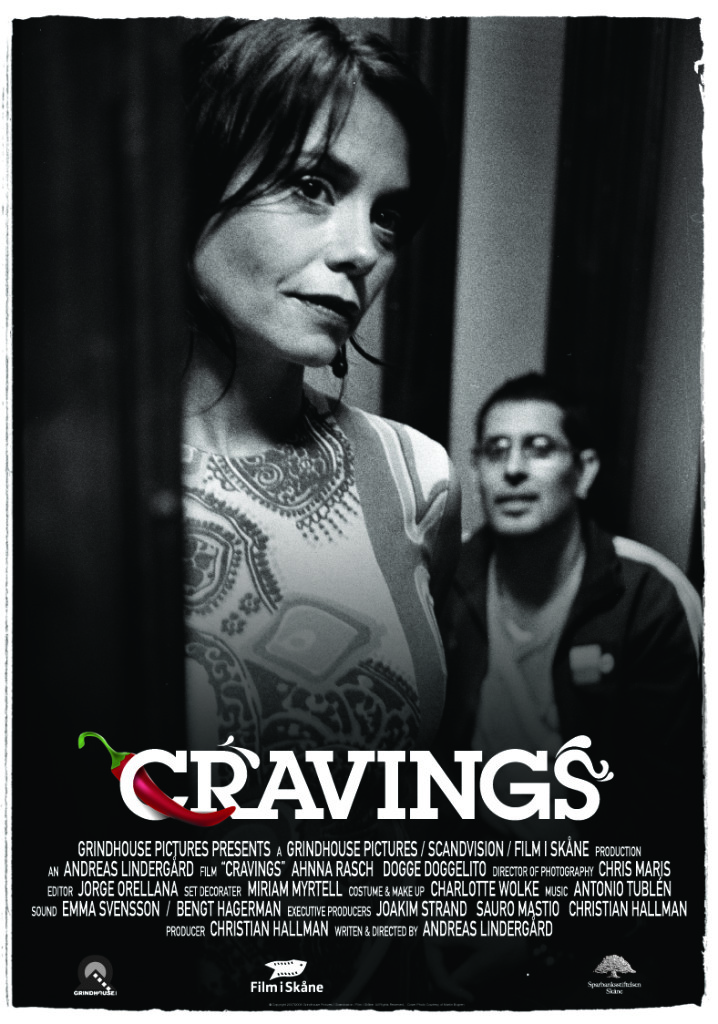 Cravings is a story about love and love for food. Papa's dream has always been to be a top Chef. He l ives for food and to cook is all he ever wanted to do.In order to pay his bills he is forced to take a job as a taxi driver. Any chance he gets, he reads his cooking books or tries to help his customers with cooking tips.
Malin is a lonely woman who by chance finds herself drawn to the strange taxi driver that drives her home one day. When she finally has the courage to ask him home to her apartment, she is not sure if he accepts the invitation because he wants to be with her, or for the possibility to cook up a feast. Or maybe both…
Cravings is a romantic food comedy!
Starring: Ahnna Rasch and Dogge Doggelito
Production Info:
Prod. Year: 2007  l  Run time: 11 mins  l  Anamorphic 16:9    Language: Swedish  l  Subtitles: English
IMDB Link: CRAVINGS