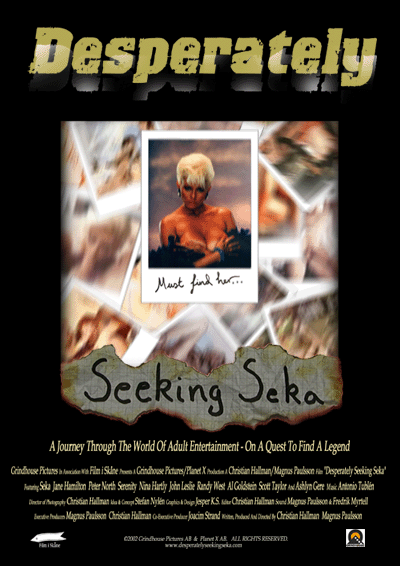 There was a time when…
…adult entertainment meant going to the movies. When X-rated features where shot on 35mm, had real stories and were directed by people who considered themselves film directors and not pornographers. It was the 1970s, before the home video boom, and the platinum blonde goddess of the adult silver screen was a charismatic, enthusiastic woman called Seka, a starlet worshipped by millions throughout the world.
One of Seka's fans is Swedish journalist Stefan Nylén,, who decided to locate her for an interview. Who is Seka? What is her story? What was the adult industry like during its golden age? What became of its stars and producers? Join Stefan on his quest for Seka!
Desperately Seeking Seka is an adventurous odyssey through X-rated America, featuring open-hearted interviews with some of the most well known people in the adult entertainment of yesteryear and toady- and some truly catchy music.