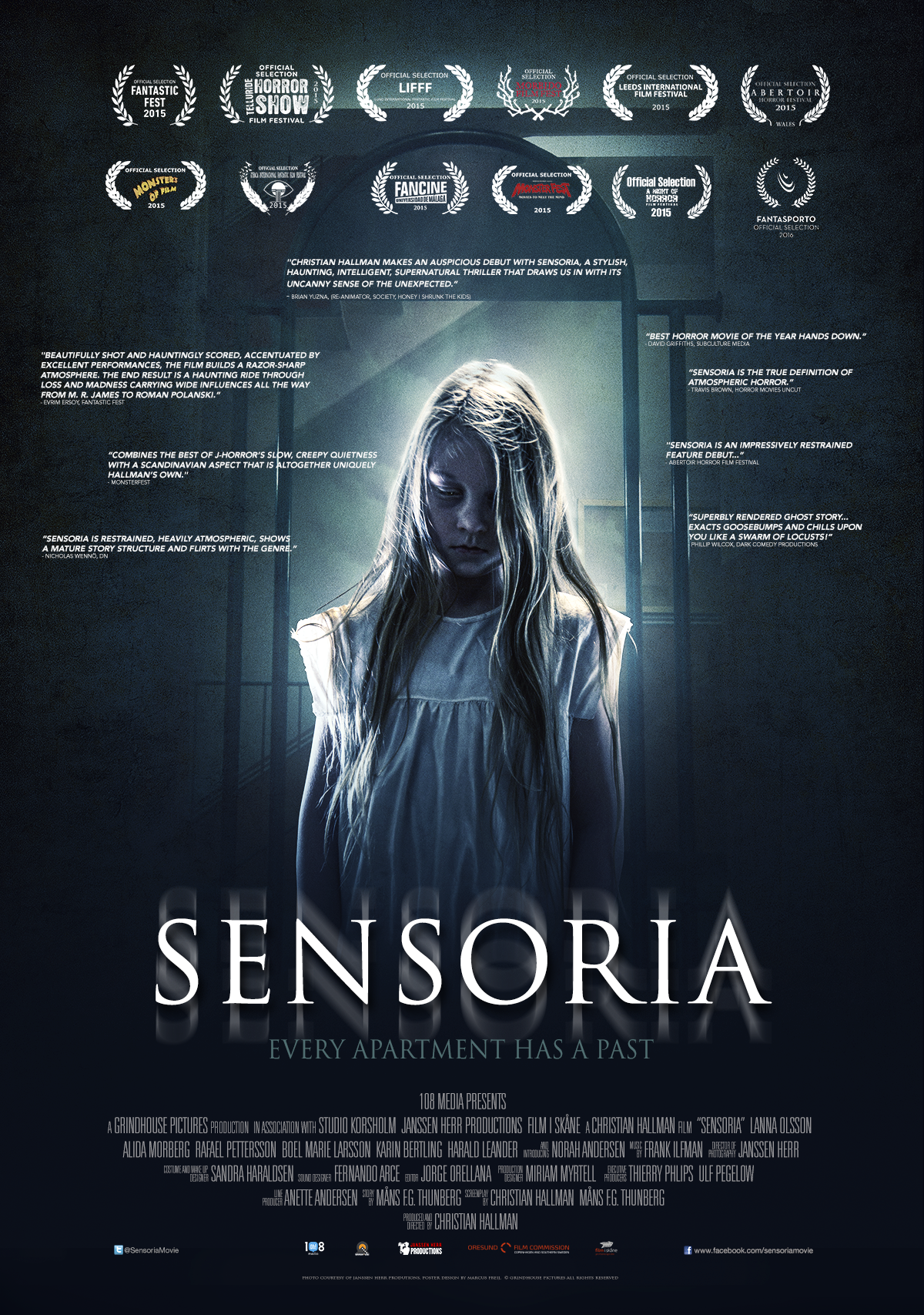 Every apartment has a past… "Sensoria" follows Caroline, a woman in her late thirties, who has lost everything and is searching for a new beginning. She moves into an old apartment and starts to realise that she is not as alone as she thought she was.
The film is completed. World Premiere at Fantastic Fest Sept 27, 2015.
Released in North America on January 22nd, 2016 (VOD) (iTunes, Amazon, Vudu, Vimeo, Google, Xbox) Buy it or Rent it here
Released in Sweden on January 25th, 2016 (DVD & VOD) (SF Anytime, Discshop, CDON, Ginza, Hemmakvall and more) Buy it on DVD or at SF Anytime.
Interested in knowing more about the film contact us!
IMDB Link: SENSORIA
SENSORIA FB Page: Facebook
SENSORIA TWITTER: Sensoria Twitter